An author's most proud moment
October 03, 2008
There are many "firsts" in a person's life, but as you grow older you have to start working harder to achieve them. I certainly didn't slack off leading up to the moment when I could take my book off the bookstore shelf and hold it in my hands.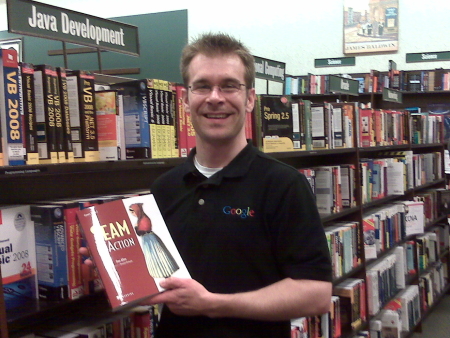 Apart from experiencing this "first", I went into the bookstore to see my book because sometimes I forget that it actually exists outside of my office. Sure enough, there is was. And it was even facing out! (Honest, I did not give myself a better shelf placement).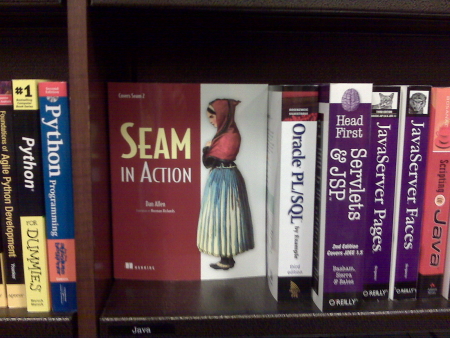 While I am enjoying this hard-earned moment, at the same time I am starting to wonder whether I will have the energy to do it again. Having said that, you are probably wondering if I ever go on vacation. Well, here's proof that I do...occasionally.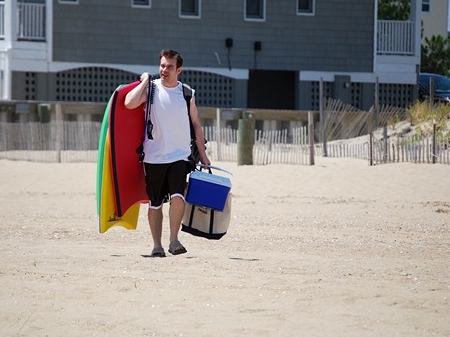 Granted, the day after this picture was taken (July 2008) I hopped on a plane to go to Italy for the Seam and Hibernate Planning Meeting. Hey, at least my feet touched the sand!